About Dr. Bai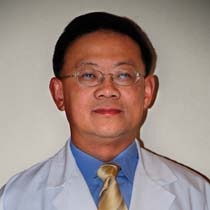 Dr. Bai is our clinic director. During his 19 years in Dallas, Dr. Bai has treated literally thousands of patients from our area and around the country, including many famous celebrities. Dr.Bai has achieved widespread recognition for his ability to treat difficult types of cases where Western medicine and surgery have been unsuccessful. Due to his excellent reputation in the medical community,D-Magazine wrote a cover story about one of Dr.Bai's patients in their November 1997 issue which was featured entitled:"Can the new medicine heal you". The patient was suffering from biventricular cardiomyopathy and his case was so severe that his cardiologist recommended a heart transplant. However the patient decided to get acupuncture instead. After two years of acupuncture, his heart disease went into complete remission. The Dallas Morning News also featured Dr.Bai in an article entitled "Asia All Around Us" published in 1997. In his interview, Dr.Bai stressed how Tradional Chinese Medicine focuses on the prevention of diseases and looks for outside factors which may affect a patient's health. Fox-4, CBS-11, WFAA-8(ABC) television and NPR (National Public Radio) have also interviewed him on their local programs.

Dr. Bai is a National Board Certified Acupuncturist (NCCAOM) and was one of the first acupuncturists to be licensed in the State of Texas. He received his medical degree in Acupuncture and Traditional Chinese Medicine from the prestigious Shanghai University of Traditional Chinese Medicine, Shanghai, China in 1984. After graduation, he was accepted as one of top students privileged to work at Longhua University Hospital,Shanghai University of Traditinal Chinese Medicine, which is one of the best TCM teaching hospitals in China. There he served as an attending doctor and an acupuncture lecturer for six years. In 1992, he moved to Denver Colorado where he was a faculty member who practiced and taught at the Colorado School of Traditional Chinese Medicine. Then in 1993 he moved his practice to Dallas,Texas.

Dr. Bai has tremendous compassion and concern for all of his patients, and has significantly impacted many of their lives. In addition to his private practice. Dr. Bai frequently gives lectures on acupuncture to the medical community and to local support groups. With the help of Dr. Bai, countless patients are now enjoying more active, pain-free, healthy, and productive lifestyles. Dr. Bai focuses on mind and body healing. He uses his in-depth knowledge and extensive experience to determine the underlying causes of his patients' problems and then treats these causes and their symptoms with his unique skills. Dr. Bai specializes in pain management, infertility,neurological problems,allergies,skin disorders and emotional disorders.

Current events:

(08/02/2011) Dr. Bai presented his topic:"East Meets West- An Introduction to Acupuncture and Traditional Chinese Medicine" to the diabetes educational support group at Methodist Richardson Medical Center.

(01/19/2010) Dr. Bai spoke as a guest speaker at the Zale Lipshy University Hospital , UT Southwestern Medical School where he presented his topic " Yin Yang and Acupuncture " to a Journal Meeting which included pain physicians from Anesthesiology, Internal Medicine, Physical Medicine and Rehabilitation backgrounds.

NBC-dfw.com (09/10/2009) STICK IT TO YOUR TROUBLES: Have migraines, frozen shoulder, or constant hiccups? Finally ready to concede to friends who insist you should try acupuncture? Get the facts from Cynthia Demos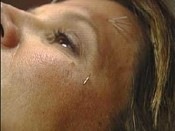 (CBS11) ― One of the oldest medical practices in the world may now be one of the latest beauty secrets. For women who don't want to go under the knife or use drugs like Botox or Restylane, the facelift of the future actually goes back thousands of years.Acupuncture date back at least 8,000 years. Practitioners say it eases pain and cures disease. Some believe it can even restore the appearance of youth.

Celebrities have used it to treat everything from drug addiction to finding love. It's also used to fight pain. Now, many women are getting acupuncture for quick-fix facelifts.
"I'm vain. It makes me look young and pretty," said Nina Christianson. She has been seeing acupuncturist Dr. Qiong Bai for 16 years, most recently for a kidney problem. But for the last few years she's been asking for a few extra needles in the face.

Dr. Bai says the body is divided into 14 meridians or energy channels.

He says sticking a certain point releases blood and collagen and relaxes the tension in facial muscles.

"The energy flow increase, the blood flow increases also the collagen increases," explained Bai. He also said the tiny needles help improve the texture of your skin and eliminate age spots.

Joann Ellis, 74, started seeing Bai five years ago for knee pain.

"One day he said I'm going to give you a little facelift while we're here," Ellis said. Three facial treatments and Dr. Bai said you'll see a difference.

"I think some of these lines are getting better. That's what he promises. Then I had a huge wrinkle up here and it has recessed a little bit," admitted Ellis.

"Acupuncture has no side effects, it's not invasive and it's much safer, compared with surgery," according to Dr. Bai.

Dr. Bai says you'll get maximum results after about 10 facial treatments.
(© MMX, CBS Broadcasting Inc. All Rights Reserved.)

COPING WITH STRESS ( 1997 D-Magazine )

By Dawn McMullan

Acupuncture


I decided to forgo another prescription and opted for

acupuncture with Dr. Qiong Bai. who squeezed me in

between two of his celebrity pincushion clients, Jerry Hall

and Courtney Love. Dr. Bai explained that in Chinese

medicine, negative emotions lead to disease. Inserting tiny-

they look like little pieces of nylon fish line-needles into

points along the meridian releases blockages so toxins can

enter the blood stream. He started with my ears-stick, tap-

tap-lap, around my jaw, temples, ears, and chin. I tingled

and twitched with little jolts-my chi (energy) started to flow.

When he finally pulled the needles out, I sat up, opening

and closing my mouth. Amazing. I had no pain in my jaw.

Going home, I caught myself singing, "Hey, hey we're the

Monkees" in bumper-to-bumper traffic-mouth wide open.

FINDING AN END TO THE PAIN ( 1997 D-Magazine )

By Sara Peterson

I decide to try acupuncture first. I have a long-distance

relationship with the practice -I know a little bit about it

through a friend of a friend of a friend, The practice falls

under the can't-hurt-could-help category, so I figure it's

worth a shot.I choose Dr. Qiong Bai in North Dallas. His

clinic looks like a regular physician's-stark white walls,

mounted degrees, an occasional potted plant-except that it

has tall posters of bodies with their meridian points labeled.

During my first visit, my back muscles are killing me. I crawl

up on the examining table, lie on my stomach, and rest my

head on the donut-shaped pillow. Bai feels my neck and

back muscles, looking for tight spots, and when he finds

one, he sticks it with a needle. I had heard that you couldn't

feel acupuncture needles-not true. I definitely know all 15

needles are pricked in my skin, even with Yanni playing in

the background. Every 10 minutes, Bai gently jiggles the

needles and tiny electric tingles spread through my muscles.

This is the rebalancing ol' my chi, he explains, the inner

energy that keeps me healthy when flowing properly. After

half an hour, he takes the needles out and gives me an

acupressure massage with a towel soaked in tiger balm. It

feels and smells like Icy Hot. and he rubs it into my back

quickly. When I leave, I feel loose, carefree, a little light in

the head. The tiny tingles continue until late that night-chi

inertia I guess. But my back pain has subsided.......